Initially, the Daewoo Matiz was an auto sample sold to the Koreans by Suzuki manufacturers in 1980. As a result of this, the production of the Daewoo Tico begun in 1988. The Koreans successfully designed the Daewoo Tico. To save money, they used less amount when creating a new compact car, and the Matiz was built based on Tico. We should take note that the ItalDesign Studio (an Italian design and engineering brand company) were the first to create the appearance of the new little car, but then decided to give it to Daewoo. This compact five-door car is mostly driven in urban areas and has taken the roads remarkably well in most European countries where there is an increased demand for urban automobiles.

The Daewoo Matiz is a small mini car that's easy to drive in a dense stream of large cities, and it has a low maintenance cost because of its few features. This model can provide a considerable capacity of convenience and style, as well as an adequate active performance.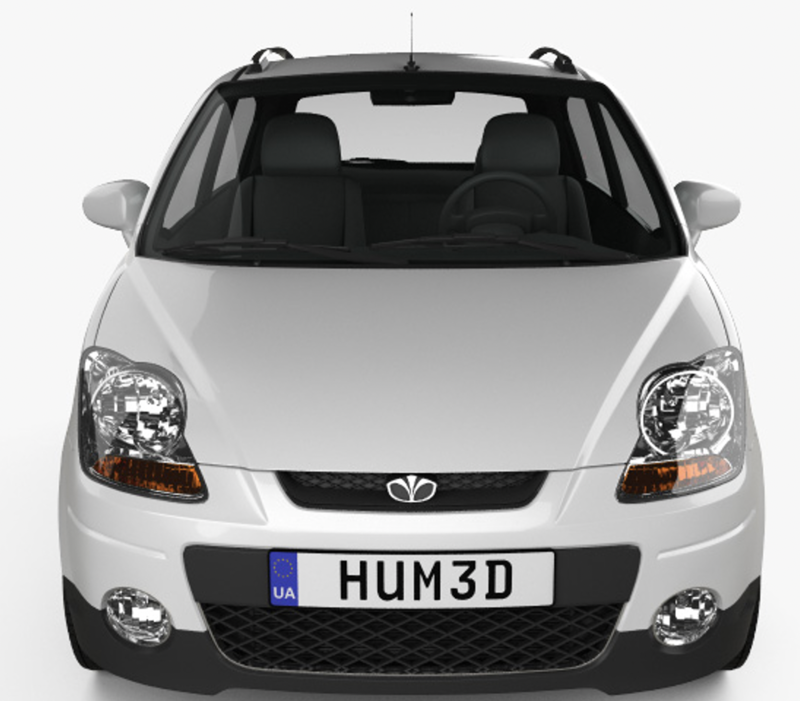 At Carghana.com, the Daewoo Matiz is amongst the top trending supermini cars to purchase for either your commercial or personal uses in Ghana. This small but mighty car is nippy, excitable, and very easy to park. 
So what are those features of a Daewoo Matiz that could benefit you in your driving experience? We will look at that below this section: 
An equipped engine

Daewoo Matiz has always used a 3-cylinder engine of 0.8 liters, which produces 50 horsepower or 56 hp depending on where the car sells. Since 1999, the manufacturers began to equip the vehicle with an automatic transmission, including a continuously variable CVT and automatic clutch. Later in October 2000, at a Paris Motor Show, a new upgraded version of the Daewoo Matiz was introduced, and this current model uses a 1.0-liter engine of about 64 hp that mates with a manual 5-speed gearbox transmission. The Matiz can go at an ultimate speed of 144 km/h with an acceleration time of 17.0 sec from 0 - 100 km/h.
Matiz's fuel consumption is about 7.9 l/100 km in urban areas. In extra-urban areas, the car consumes  5.1 l/100 km, and in total, the car consumes an average of 6.1 l/100 km. Moreover, the car's fuel tank capacity is 38 liters. 
A simplified body shape 

This model has a smooth body shape designed to move easier without any resistance. It has a large rounded windshield, flat bonnet, oval headlights, and extended wheel arches. The car's body has a kind of design that reduces crumple zones when damaged by using a strong roof and equipped power beams in the door, which prevents them from jamming, and as a result, provides optimum protection to the passengers in a side crash situation. 
The Matiz has a measured length of about 3495 mm and a width of about 1495 mm along with a height of 1485. It has a wheelbase of about 2430 mm. This car is 10 cm taller and huger than its predecessor, Daewoo Tico.
The maximum volume of space in its trunk is 830 l, which is good enough for its body size. Furthermore, it has a curb weight of about 806 kg and a maximum weight of 1210 kg.
A nice interior

Although it is a small car, the inside is spacious enough to contain up to five adult passengers. It has a friendly front panel and original instrumental panel, but the materials used in making the inside of this vehicle are hard and inexpensive plastics. Inside the car, there is a small steering wheel that fits perfectly well in your hands, safe adjustable seats, easy to read instrumental readings, decent visibility both frontward and backward.

This five-door and four-seat hatchback Daewoo Matiz is one of the effortless cars to drive in the city. It has various refined features, which makes it relatively remarkable, also as a cheap car to afford in the market. 
For more details on this mini car, here is a short YouTube video - https://youtu.be/Ud4ol09aU40

Where to get the Daewoo Matiz? The Daewoo Matiz is available at prices ranging from GHS 18,000 to GHS 20,000 at carghana.com. The online platform also allows you to communicate with various car vendors in Ghana by offering your bid on the vehicle. So why wait? Hurriedly purchase your Matiz. 
For more news on your favorite vehicles, kindly subscribe to carghana.com.