Photo Courtesy: Hyundai

The Hyundai Elantra 2020 is a powerful compact car built with a bold and beautiful look, ever ready to take you on a futuristic driving event. This class model landed itself a footprint when it upgraded from not just being a value-oriented car but to a fully loaded model- SE, SEL, Value Edition, Eco, and Sport.

Practically, the manufacturers also did wonderfully by upgrading the Elantra 2019 to a most desirable stage, making them rest this year. The durable, affordable car model is at its peak of perfection in terms of handling, comfort, and utility. At Carghana.com, the Hyundai Elantra is one of the top quality cars to purchase in Ghana. It has a lot of positive characteristics, including a comfortable ride and excellent fuel economy.

When you peek at the interior of the Elantra 2020 model, it is salvaged by its well-built cabin, which comes equipped with all the necessities of the classic age. The compact car comes with all the needed safety suite, which earned it a 4 out of 5 in NHTSA's frontal and side crash. On other tests, the Elantra got a 5 out of 5, and it has never gone below 4 out of 5. The infotainment does not skimp because it has all the essential features you would need for an impressive driving. Some of those features include a 5-inch or 8-inch display, Bluetooth, a USB port, navigation, Apple Carplay, wireless device charging, HD/Satellite radio, android auto, and Clari-Fi music restoration technology. You will also find either a six-speaker sound system or an eight-speaker Infinity premium stereo.  
The seating interior spacing maps out suitably to comfort the users. Seating positions are made possible for five passengers, two in front (the driver and front passenger), and three in the back. There is enough headroom for both rows, and only the driver's seat has power adjustments, which means you can adjust the driver's seat in eight different ways. It also offers two complete sets of LATCH connectors to provide spacious room for kids. Its cloth upholstery and leather upholstery are standard, and it has a handsome cabin. 
The Hyundai Elantra 2020 is offered in a front-wheel drivetrain and uses a continuously variable-speed automatic transmission. It has a 2.0-liter four-cylinder engine that produces 147 horsepower @ 6200 rpm. Hyundai had stopped the use of the six-speed manual transmission from older models. Nevertheless, its Hatchback model (the Elantra GT) uses the same engine, but it produces 167 horsepower and mates with a six-speed automatic transmission.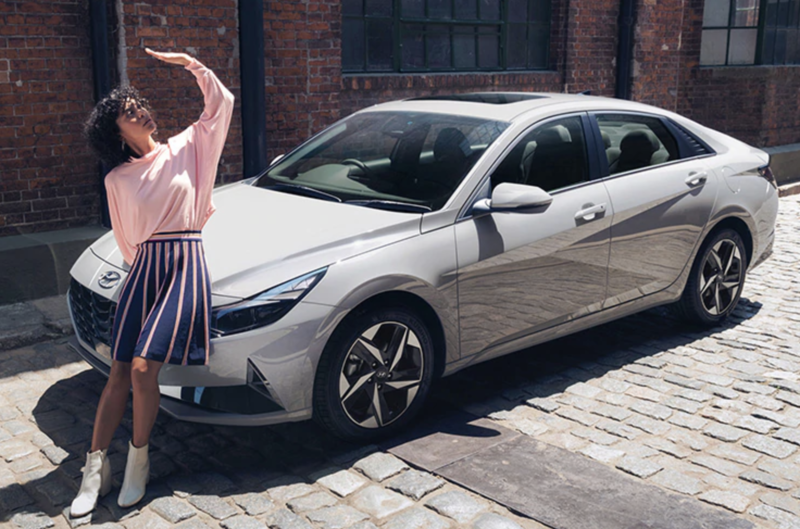 Photo Courtesy: Hyundai
The Elantra Eco trim comes with a 1.4-liter turbocharged four-cylinder engine that produces 128 horsepower and also mates with a seven-speed automatic transmission. Its Sport sedan and N-Line hatchback model uses a turbocharged 1.6-liter four-cylinder engine making 201 horsepower. The sport sedan operates with a seven-speed automatic transmission, while the N-Line operates with either a seven or six automatic transmissions. 

The 2020 Elantra sedan has a measured length of about 15.2 feet. Its hatchback variant comes in at around 14.2 feet. Its curb weight ranges from 2,844 to 3,155 pounds. Its sedan model has 14.4 cubic feet of trunk space, while the GT hatchback has 24.9 cubic feet of space at the back of the rear seats and 55.1 cubic feet if folded down.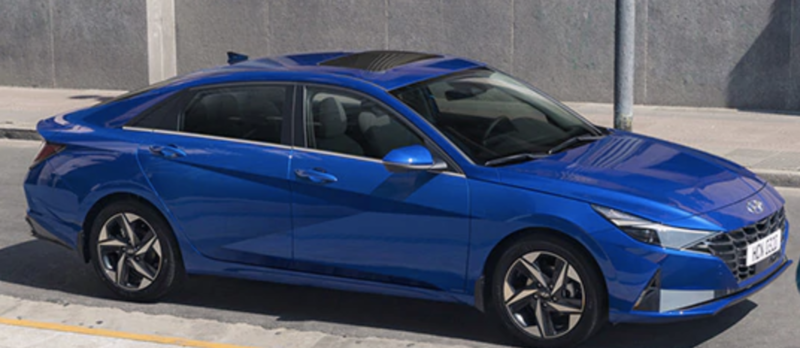 Photo Courtesy: Hyundai

If you want to purchase any Hyundai Elantra model, then Carghana is a top website to check for this brand. This online car dealing platform also offers the new Hyundai Elantra 2020 at negotiable prices ranging from GHS 80,000 to GHS 100,000.  
So come on, go for Hyundai 2020. They are smart, athletic, modern, and designed for urban roads.
For more details on the Hyundai Elantra 2020, here is a short Youtube video - https://youtu.be/8jabPhp2GEQ

Do not forget to subscribe to carghana.com for the latest updates on your favorite vehicle.