Photo Courtesy: toyotaghana.com

Falling under the category of compact cars - this beautifully designed machine is a family-friendly yet captivating automobile with many upgraded characteristics. Built by Toyota in Japan and Canada, it's one vicious compact and crossover SUV perfect for both family and individual purposes. 
At Carghana.com, Toyota Rav4 models are one of the most reliable brands to purchase for your family road trips. It offers quality on-road and off-road driving performances, including a comfortably designed interior. 

This compact automobile has made a name for itself with reputable reviews from professional auto mechanics, and it ranks amongst the top five in compact SUVs, top fifteen in crossover SUVs, and top ten in SUVs with two rows. It also comes in various models, all equipped with unique features. These range between LE, XLE, XLE to Premium, Adventure, Limited, and 2020 TRD off-Road.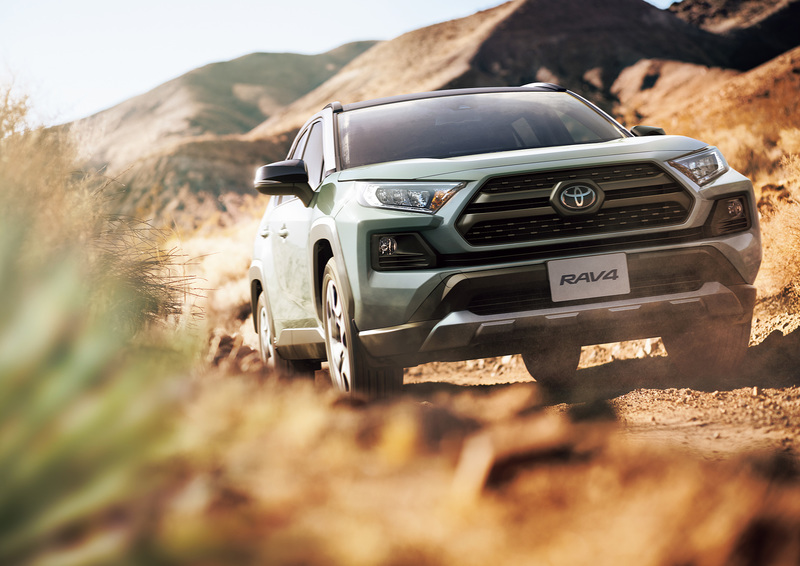 Photo Courtesy: toyota.global

These various models of the Rav4 have achieved better with time, but the most outstanding model is the 2020 TRD off-Road Toyota RAV4, which comes with a 2.5 L four-cylinder engine given a horsepower output of 203 having one of the highest of Compact SUVs and a torque of 184 pound-feet, standard automatic transmission delivering good timely shifts, it also has one of the most efficient fuel economies with an estimated EPA of 28 in city and 38 on the highway. These models come with unique standard features, but most of the older versions lack some quality features installed in the new 2020 TRD off-Road, such as android auto and Apple car play. Older versions have smaller infotainment system screens, lower fuel efficiency, engine output lower by 27, and all in all, the TRD off-Road Toyota Rav4 gives the highest apply to a user by offering excellent practicability.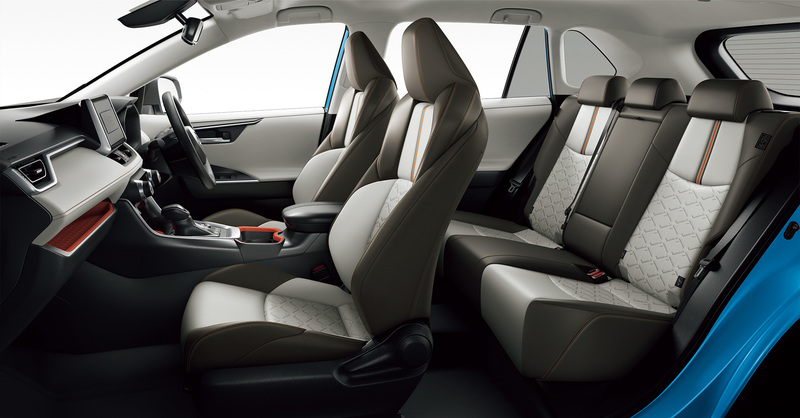 Photo Courtesy: toyotaghana.com

The Toyota Rav4 is a comfy family and individual working car with incredible style, make, and interior. It seats five people in a spaced-out well-ventilated cabin with considerable room to fit the driver and passenger's body on adjustable seats. It has complete sets of two latch connectors for outboard seats used to create seat space for children. The Rav4 has the highest rating from the Insurance Institute of Highway Safety for its adequate sets and easily accessible lower anchors and three marked tether anchors.
Getting into more intrinsic details of the car, it has an aesthetic interior that is pleasing to the eye. Embellished stitching lay on most plains of the dashboard, seats, doors filled with different color accents separating them, use of soft-touch rubber for inner door grips, and synthetic leather upholstery. It carries a cargo space of 37.6 cubic feet, which is roomy enough for items and could even reach 69.8 cubic feet if folded the back seats.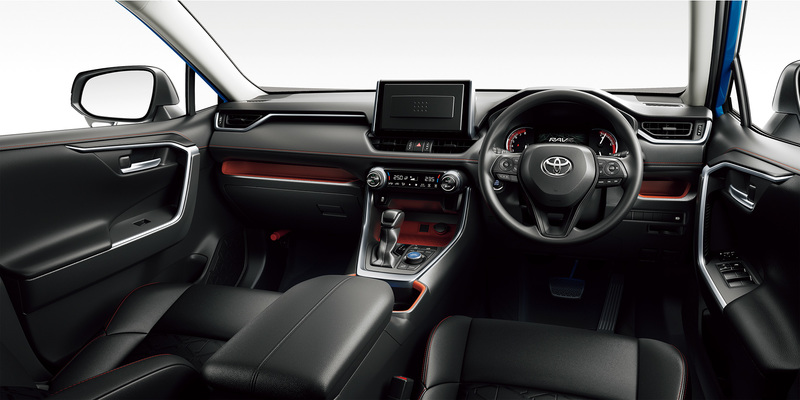 Photo Courtesy: toyotaghana.com

Other sweet perks found randomly in this compact vehicle is a 7-inch touch screen infotainment system or an optional 8-inch with impressive graphics and sharp touch (which could also be controlled manually by a button), Amazon Alexa integration, Apple car play, Bluetooth, climate control, satellite, USB ports, voice control, 11speaker JBL premium Speaker, wireless device charging and navigation. As they always say, seeing is believing, so here is a short YouTube video to show the capabilities of this SUV - https://youtu.be/MepG9vNVOjk

Carghana.com offers a variety of Toyota Rav4 SUVs for sale in Ghana. The Toyota Rav4 2020 is available at prices ranging from GHS 130,000 to GHS 159,000.

For more news on your favorite vehicles, kindly subscribe to carghana.com.